Irish Music Tour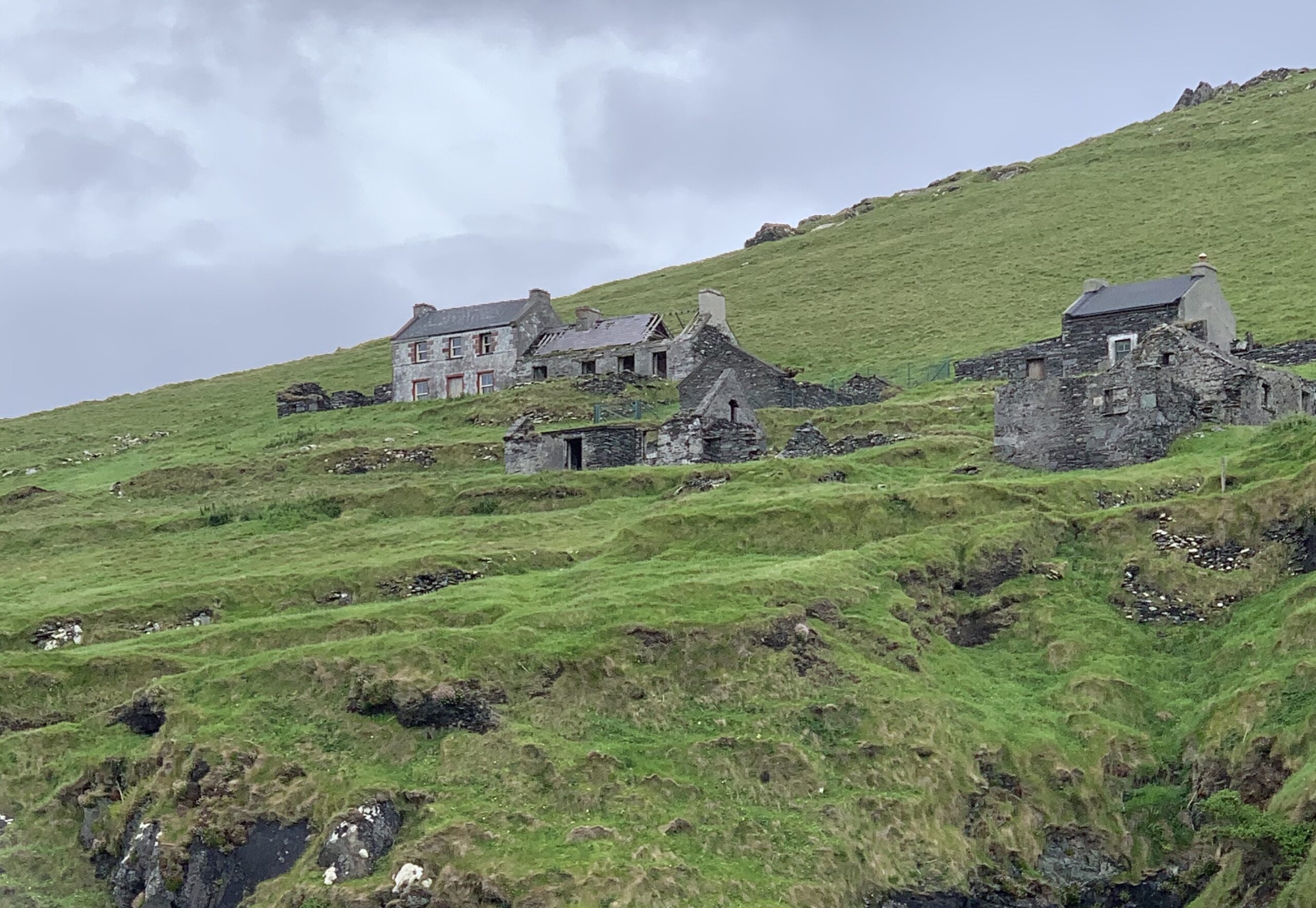 In June 2022, I realized a long-time dream: taking an Irish music tour.met Tommy and Saundra O'Sullivan, owners of the Courthouse Pub in Dingle, at a house concert in Austin, and that's where I learned about their ten-day tour.  Tommy and Saundra are remarkable people with vast knowledge of Ireland, it's history and it's great traditional music venues.
The tour far exceeded my expectations.  We spent our days visiting historic and beautiful towns (Kilkenny was my favorite) and villages around Ireland – and, oh yeah, the Jameson Distillery.  In the evenings we went to local pubs and heard some of the best traditional music Ireland has to offer.  Tommy, an exceptional guitarist and songwriter, usually joined along with the musicians.  I quickly discovered that a guitar and a fiddle, accordion or remarkable uilleann pipes provided as full and enjoyable performance of Irish music as a larger group of players.  The very welcoming patrons of the local pubs added much to the occasions.  We were even treated to a guest performance of the seven-time Irish dancing champion at O'Sullivan's pub in Dingle.
If you love Irish music, take the plunge.  I strongly recommend the O'Sullivan's tour.
Fender donates guitars for kids in Africa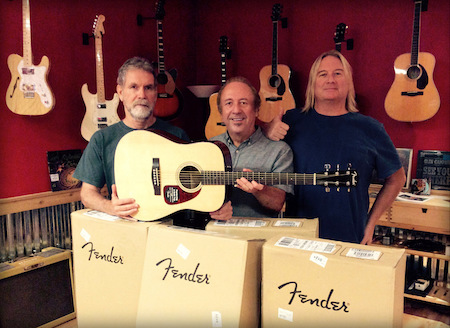 Greg Engle (left) and Stephen Doster (right) accept five Fender guitars from Fender's Austin representative, Jeff Van Zandt (right), on behalf of Guitars for Swaziland.  Four of the guitars will go to Mauritania, where a fledgling music school and a foundation for the preservation of Mauritanian music will each receive two.  The fifth guitar will be auctioned off at Imagine, a John Lennon birthday celebration on October 9, 2016 at Threadgill's (south). Proceeds from the auction will help fund Guitars for Swaziland projects that give African children the opportunity to learn to play the guitar.
 Listen to Atticus Records' podcast about Doster & Engle's participation in the State Department's Arts Envoy Program and their trips to Swaziland and Lesotho.